This Saturday from 12 - 3 at the Community Center will be Warm Up Bartlesville. There will be free coats (for all ages), blankets, and free food. If you or someone you know is in need of a coat, blanket or free food, please check out this wonderful community event.

Fall Fest Wristbands - All students will need to purchase a wristband ($5) for the event. Student can do so at lunch on Friday, or they can be purchased at Fall Fest that evening.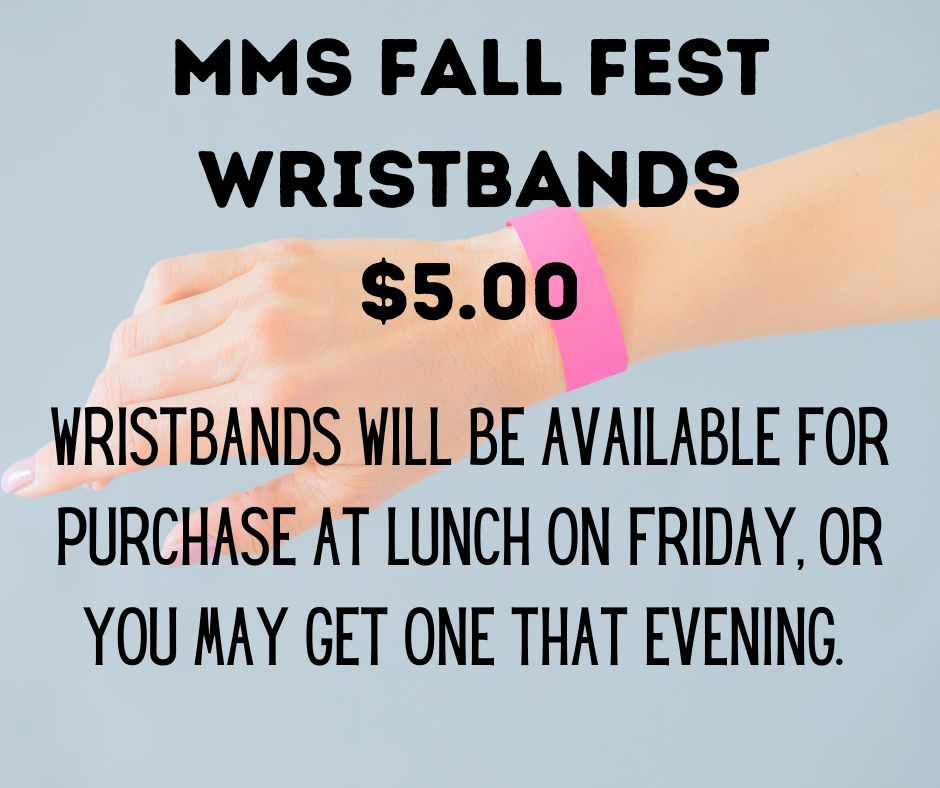 The MMS Veteran's Day Assembly will take place at 8:35am 11/11/21. We are asking the students to dress in a color according to grade to help us honor our veterans.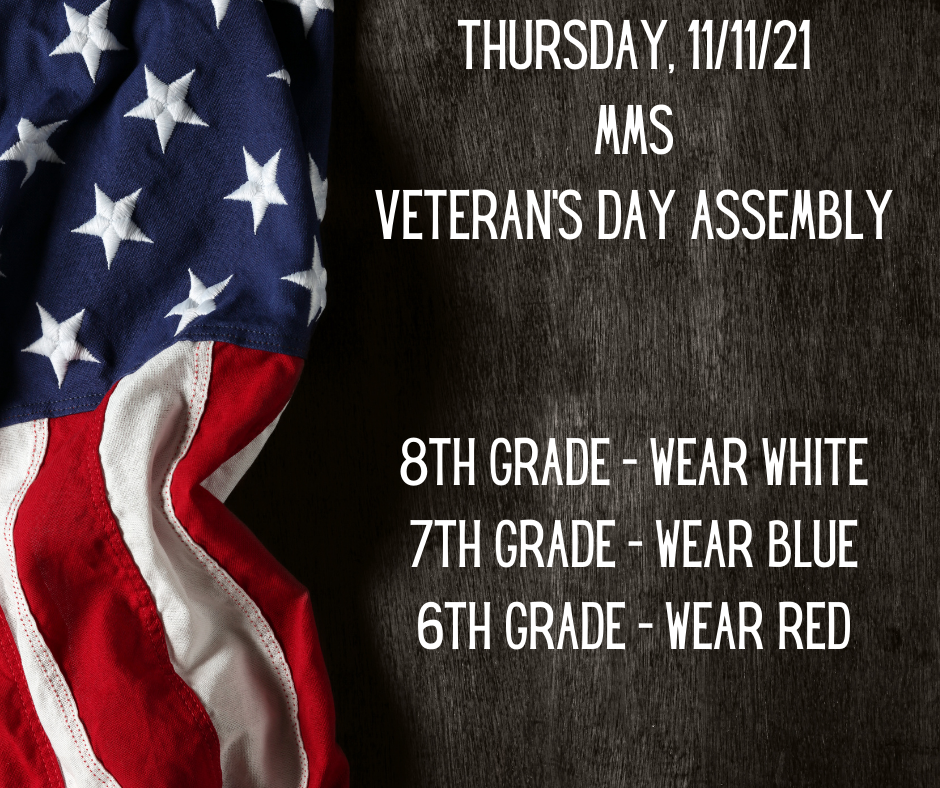 If your child goes to On the Rock Ministries on Friday for Nitro, they will be closed this Friday 11/12. Please make other arrangments.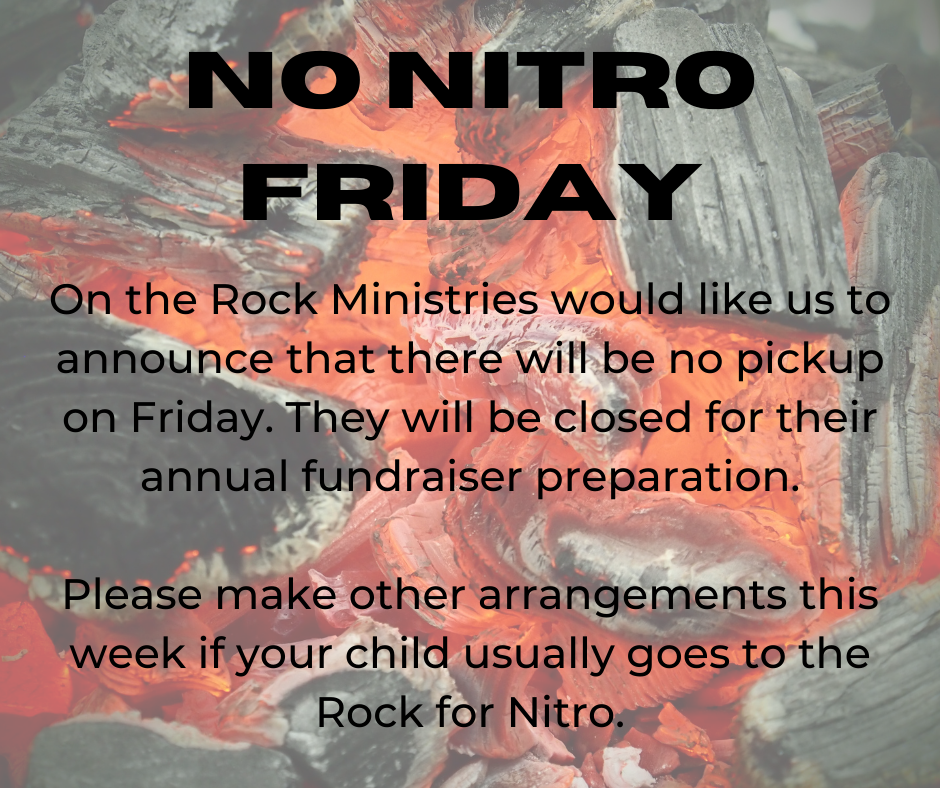 MMS Food Drive is going on 11/4 - 11/19. Please help us feed students and families in our own school and help the Salvation Army!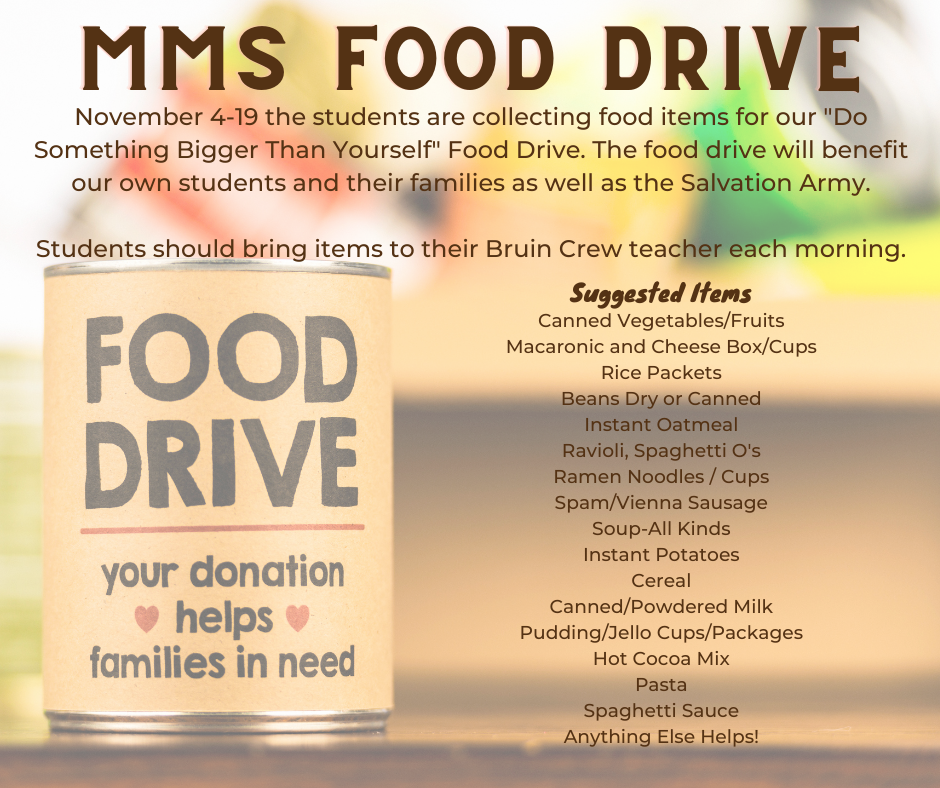 Mark your calendar for the upcoming events here at MMS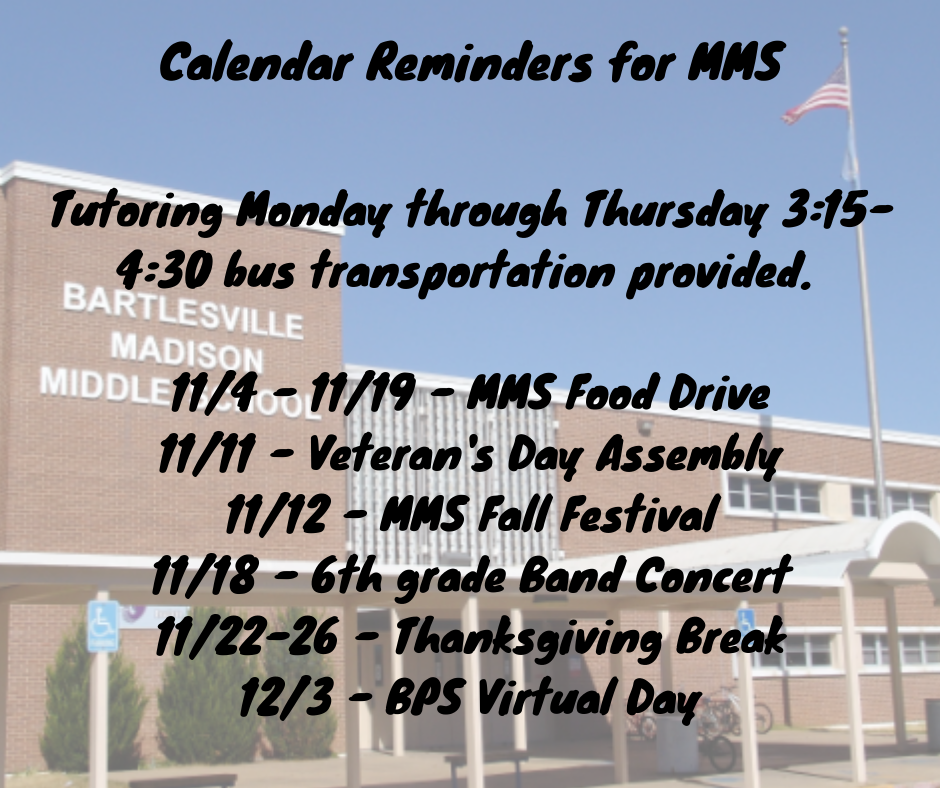 MMS Fall Fest 11/12

Bartlesville Public Schools has job openings...apply today!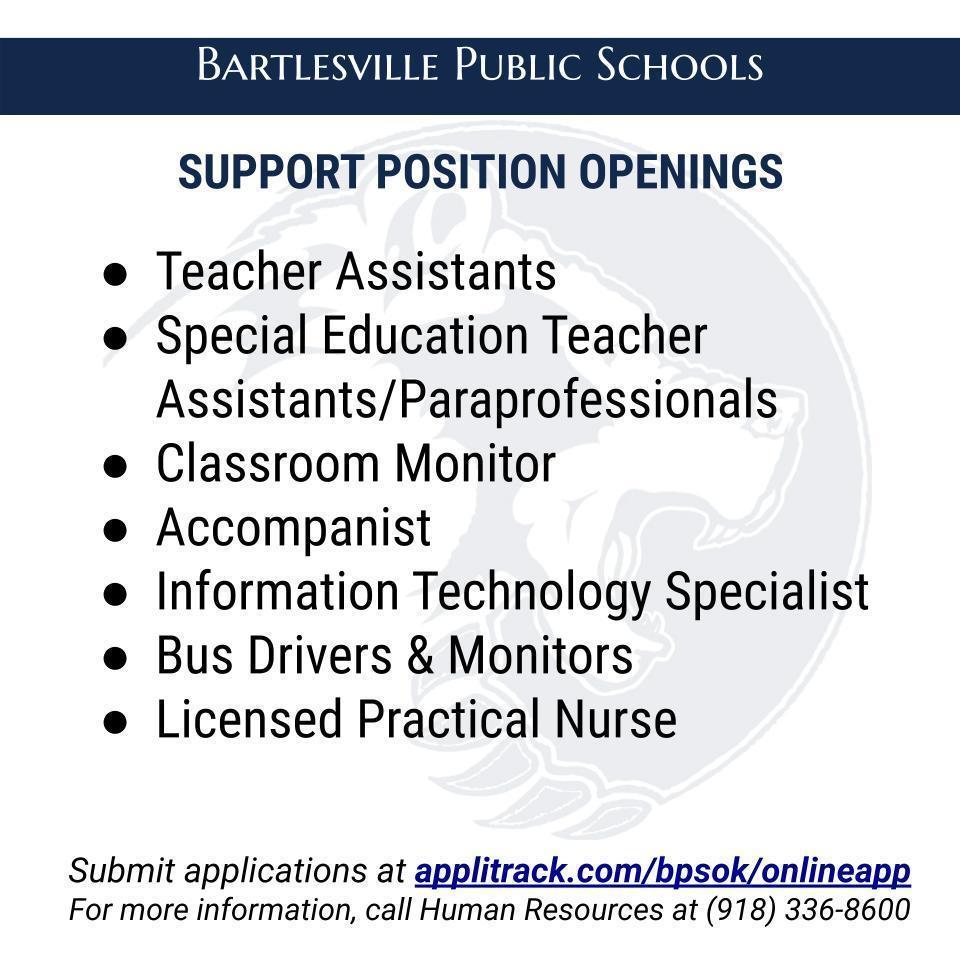 Veteran's Day Assembly Information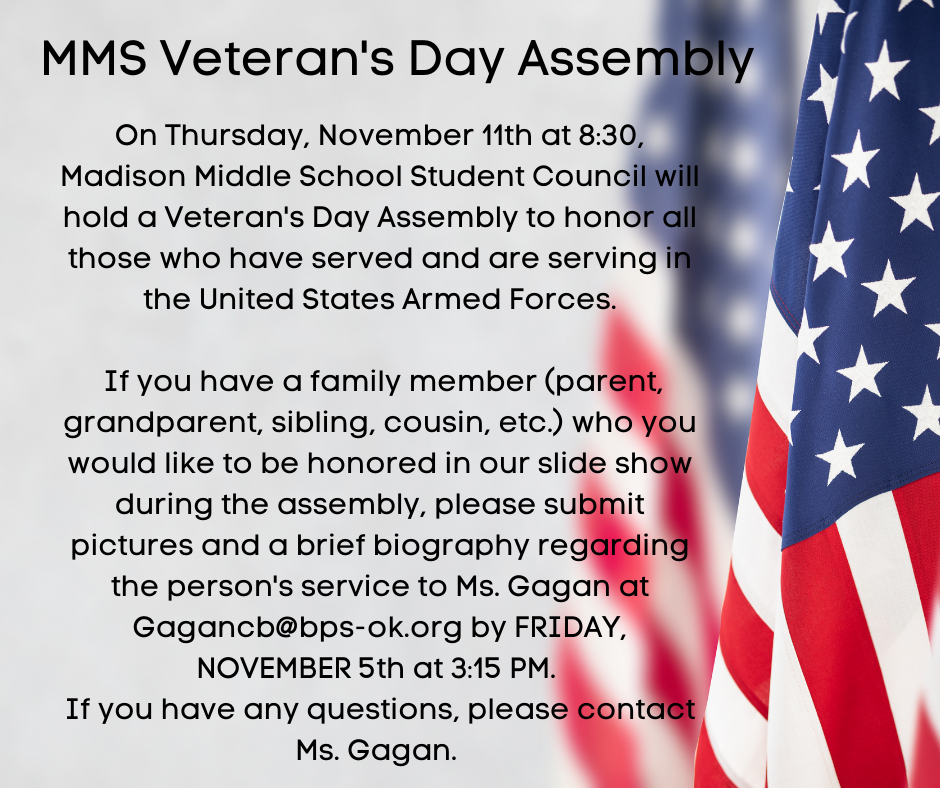 8th grade supplemental boys basketball tryouts are tonight, October 25 at 5 p.m. in the Madison Middle School gym.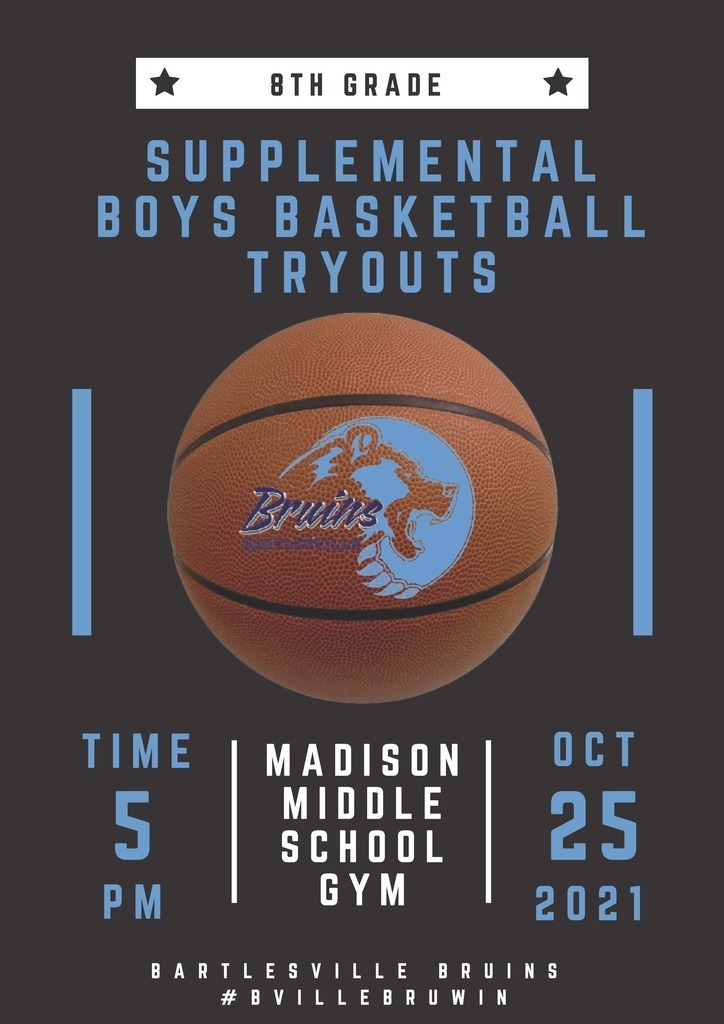 Parents/Guardians, please be flexible if your child is staying after school for tutoring and riding the tutoring bus home. The bus will arrive around 4:30 then there may be times the buses have to meet and divide up students going to opposite sides of town. Bear with us and transportation. We are doing the best we can! Students will remain under adult supervision until the bus arrives. Students who are parent pick up or walkers will be dismissed at 4:15. If you have any tutoring questions, please contact Ms. Gagan at
gagancb@bps-ok.org
" After school tutoring is Monday - Thursday starting at 3:15 in the MMS Library. Students are to take care of business before entering the library and are to line up outside the library before entering.
For middle and high school girls interested in playing basketball... Lady Bruin Basketball presents Bruin Fun Fest on Sept. 4 from 5-7 p.m. in the Bruin Field House. #bvillebruwin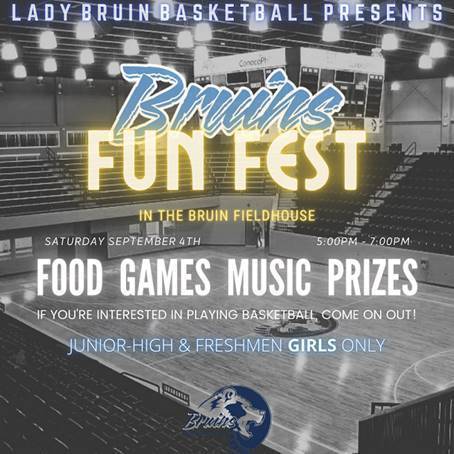 BPS is seeking substitute teachers. Pay has increased to $90 per day for certified subs and $70 per day for non-certified subs. Apply at applitrack.com/bpsok/onlineapp. #bvillebruwin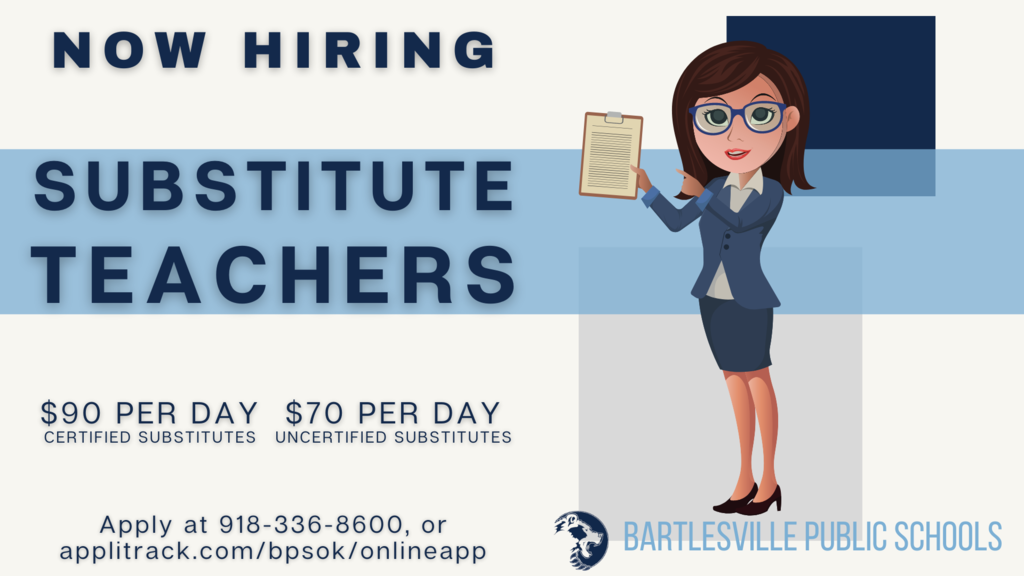 Bridge The Gap: skill development for 4-8th grade boys & girls every Sunday from Aug 22 – Sep 26.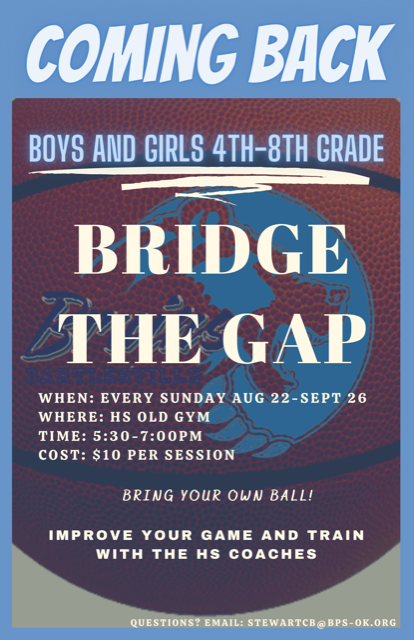 Don't forget to vote today. Regular polling places are open until 7 p.m.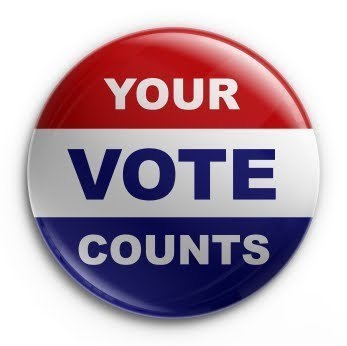 BPS has certified teaching positions available. Apply at applitrack.com/bpsok/onlineapp. #bvillebruwin

Painted Mustang Run - September 24, 2021. We are currently looking for corporate sponsors and donors. If you would like to help the fundraiser that goes to our school 100% please check out the information below.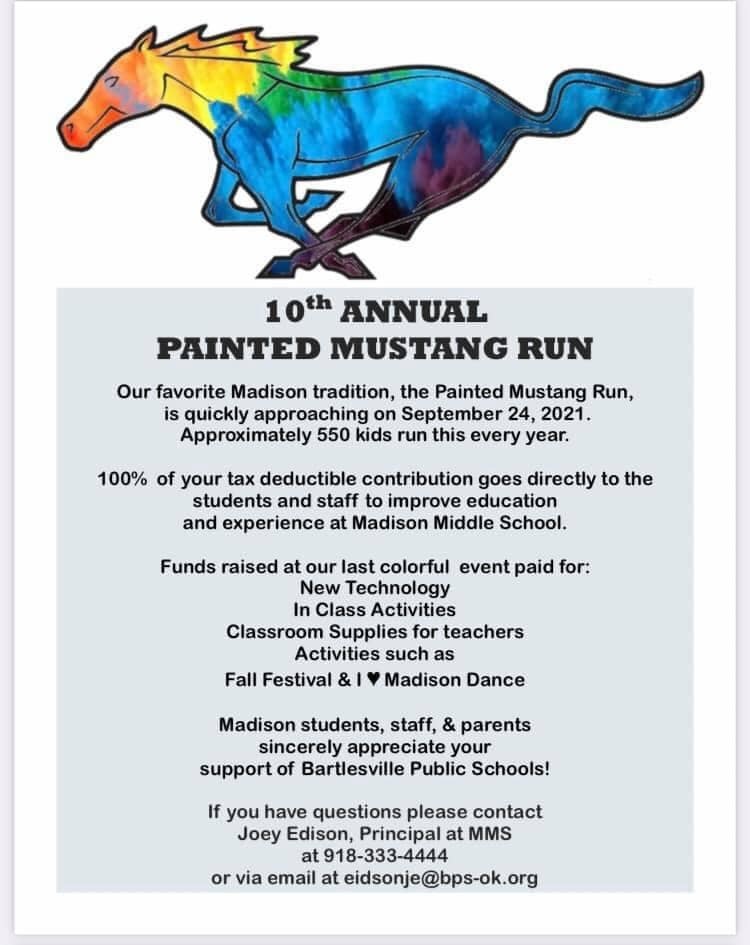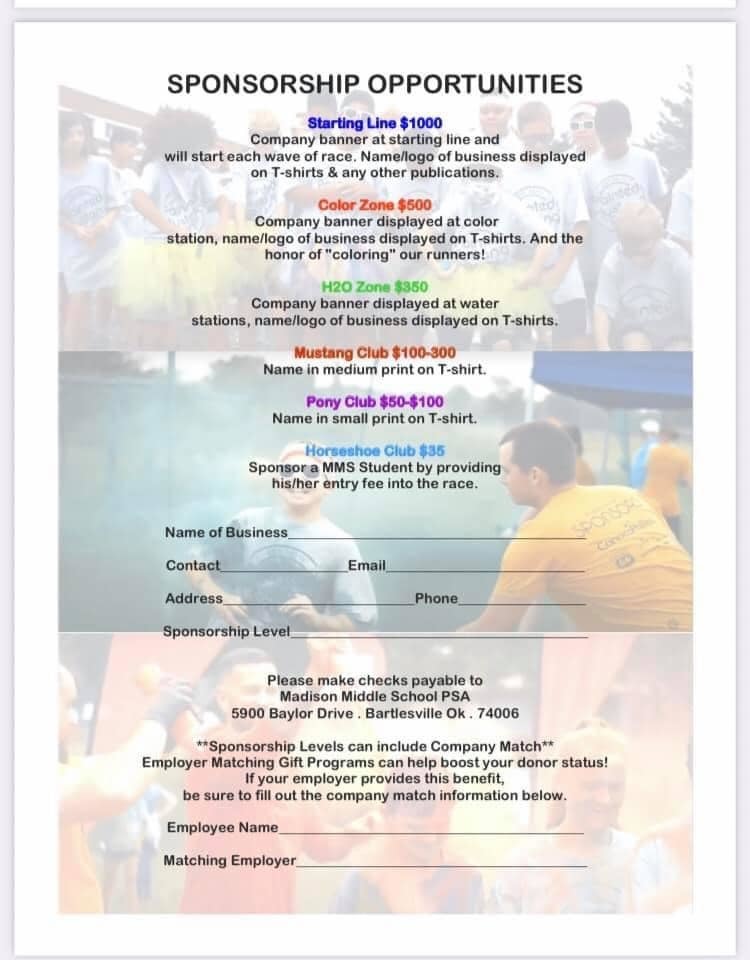 8TH GRADE FAREWELL CEREMONY INFORMATION 8th grade Farewell ceremony is Thursday, May 20th. Please know that this is the latest information and is subject to change depending on the weather. Below is how the ceremony will work this year. We have altered our normal tradition to extend our ceremony outside to include parents. This is how the final day will go for 8th grade: Students will practice a walk in the morning when they arrive. Students will eat a breakfast provided by parents and then head to lunch shortly after. Most of the students will put on some different clothes and visit their teachers for about an hour before the ceremony begins. I will call the students out at 1:15 and they will gather and take one last walk through the halls with the 6th and 7th grade lining the halls on either side cheering them on. We will end in the auditorium where we have a couple of slideshow presentations and teacher recognitions by the students. From there, at approximately 1:50-2:00, we will exit the building and make our walk to the football field. I will have our pathway marked, and I would love it if our parents would make a line on either side of the students and clap for them as they walk to the field. Parents, you will follow the students and sit on the bleachers on the home side. Students will sit in chairs that we will have on the field. We will give out some awards and have a couple of people talk briefly. This part of the ceremony will not be long. If we have inclement weather, we will end in the auditorium and live stream it to you. This is the 15th year we have done the walk. It has grown into a huge tradition where most of our student body dresses up for the last day of school. I think that is pretty special. With that being said, nobody expects you to go out and purchase a prom dress or a tux. We never told kids to dress up. That is a student driven Madison tradition. If a student wears their best, it is great. There will be some refreshments afterwards. I look forward to finally seeing all of you and getting some sense of normality back in our life. Thank you for being patient with us as we have navigated this school year. I know it has been rough on you as well as all of us.

8th grade Chromebooks are due to be returned Monday, May 17th. They will be returned during English classes. Additionally they need to be charged when returned. Also return chargers, bags, hot spots and hot spot chargers if you have them. If you have any questions please contact Mrs. Ewing the librarian.

Washington County Health Dept. will be offering free vaccinations for walk-ins, no appointment needed, and this will NOT appear in the state portal. Pfizer is available for ages 16 and up.