Thank you, Bartlesville, for approving $38 million in bond issues to expand Wayside and Ranch Heights elementary schools and to help fund the district's technology, curricular, maintenance, and extracurricular programs through 2026-2027, all with no increase in the millage.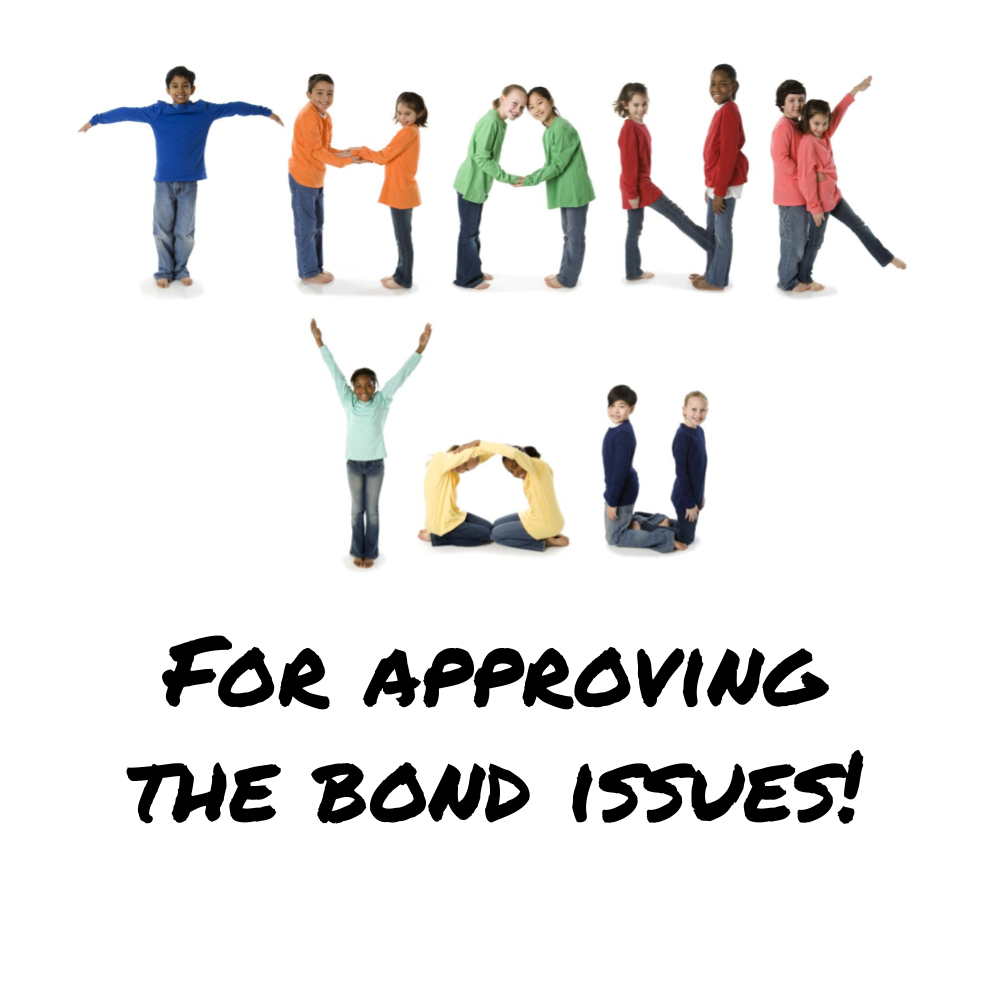 Please remember to vote today on two school bond issue questions. Regular polling places will be open until 7 p.m. If approved, bonds would replace older ones to be retired, maintaining the current property tax millage. Details at
https://www.bps-ok.org/page/bruinbond
.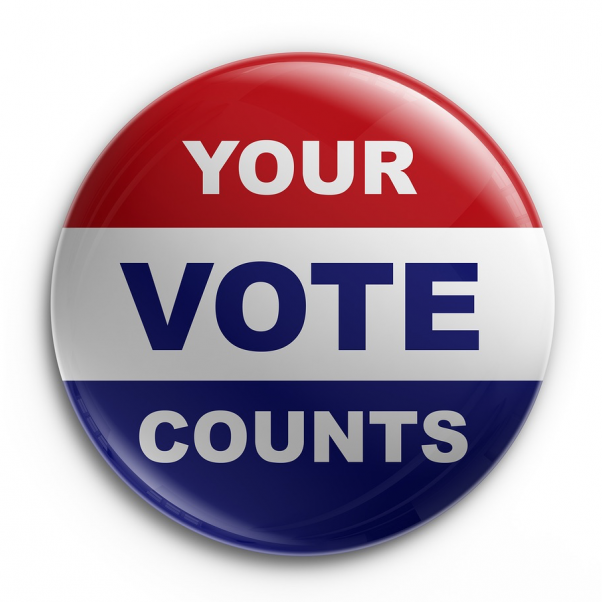 Additional Tryouts - 2/15/23
Friendly Reminder!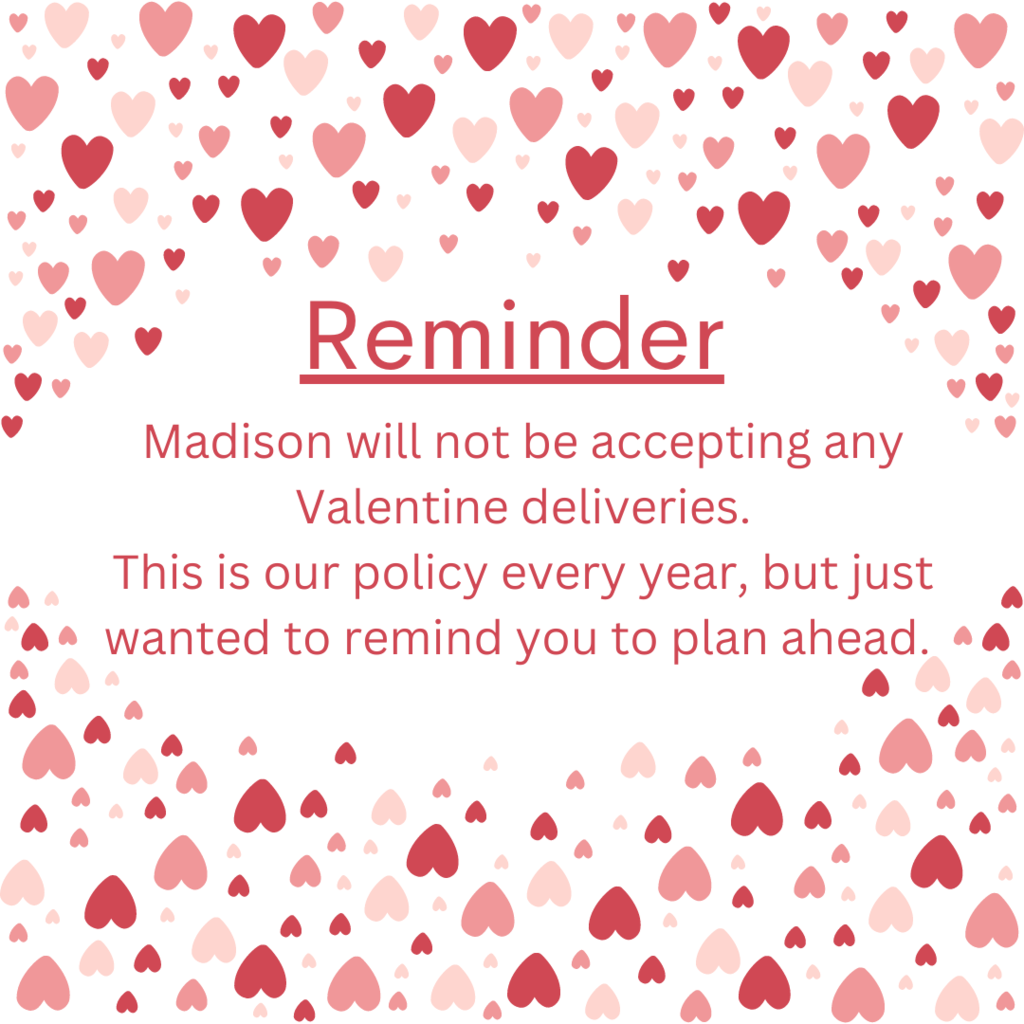 MMS Valentine-grams on sale Friday 2/10 and Monday 2/13.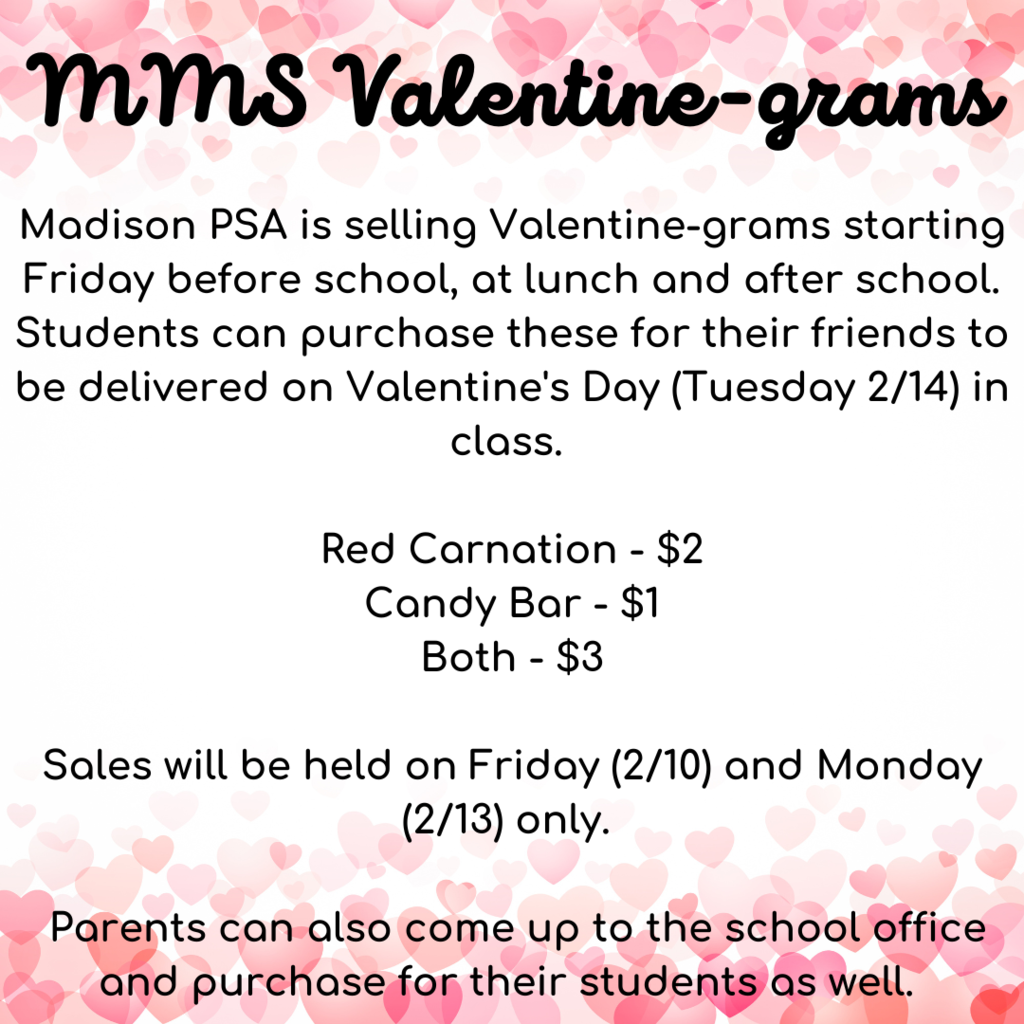 JH Boys Soccer Tryouts - Location Change 2/8/23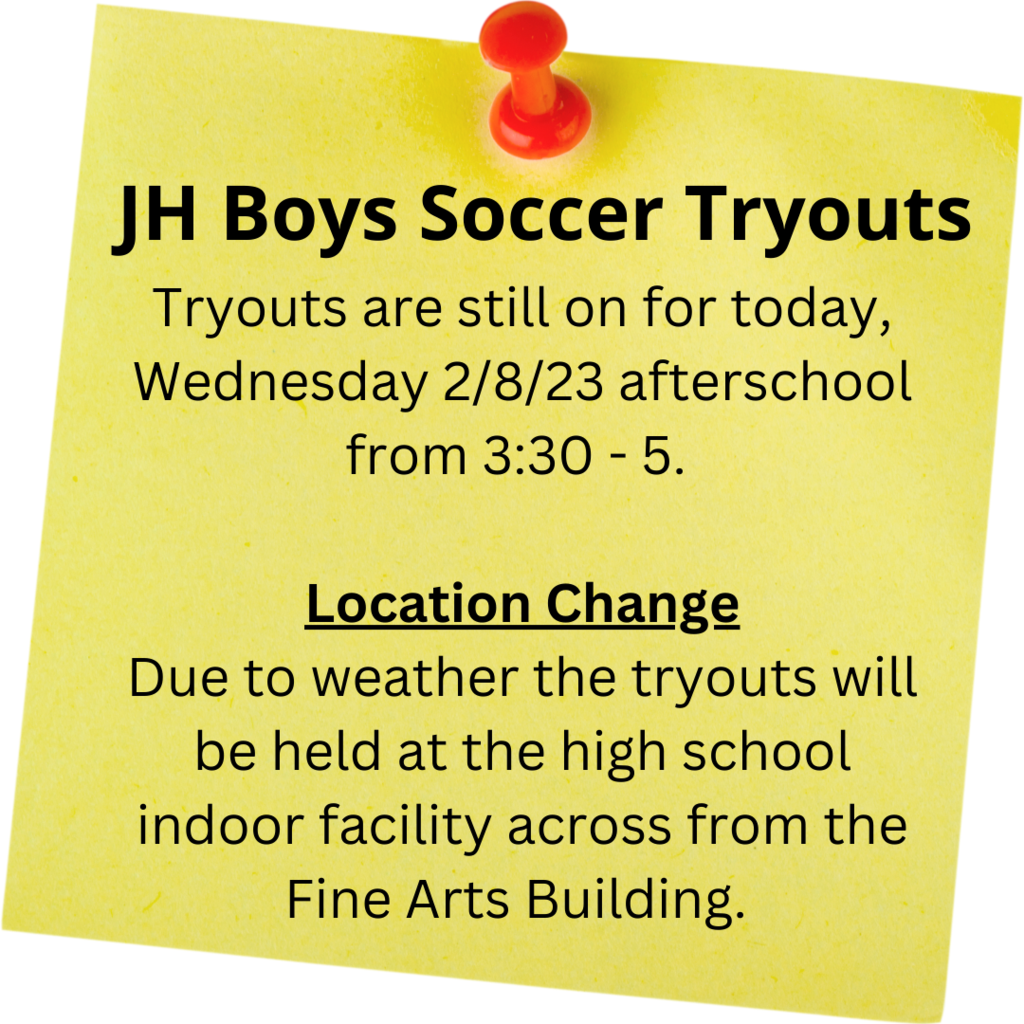 MMS Science Night Thursday 2/9 from 4-6pm
8th grade Students of the Month for February 2023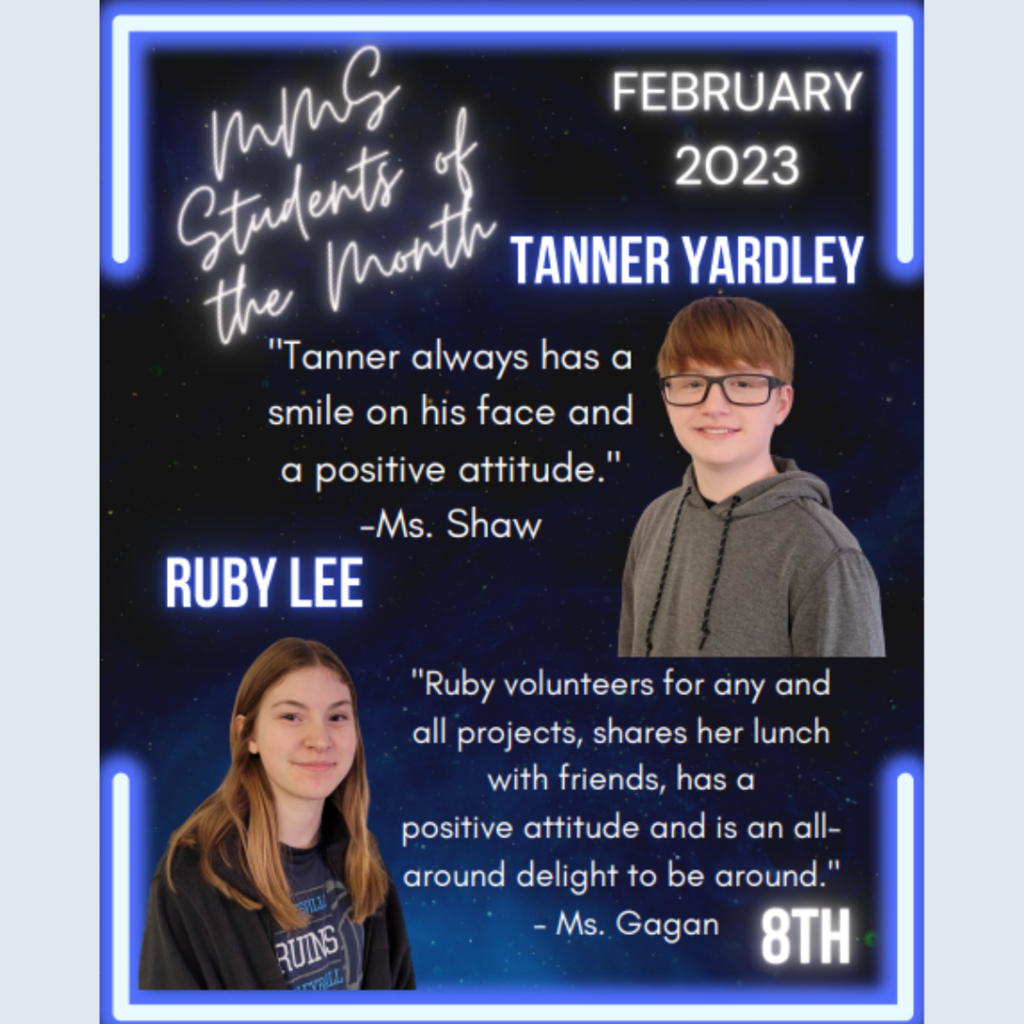 7th grade Students of the Month for February 2023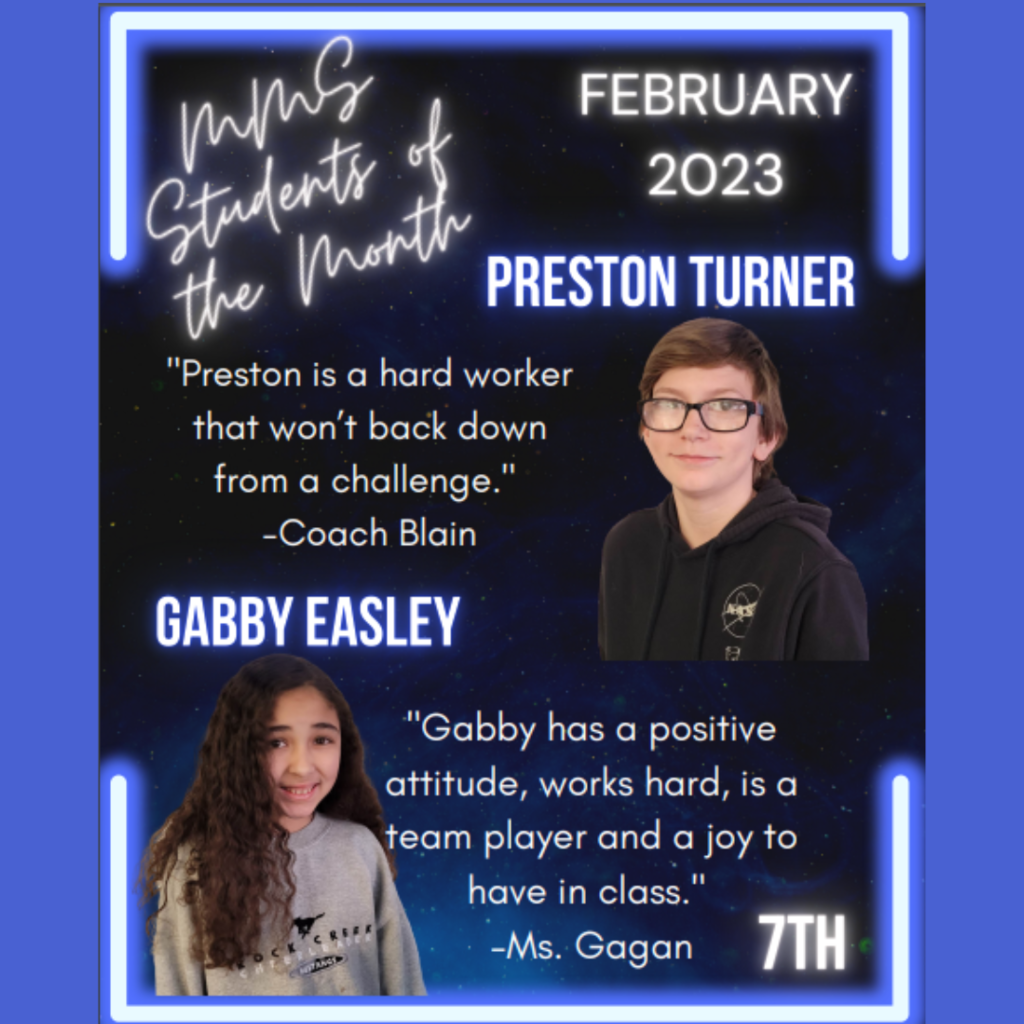 6th grade Students of the Month for February 2023.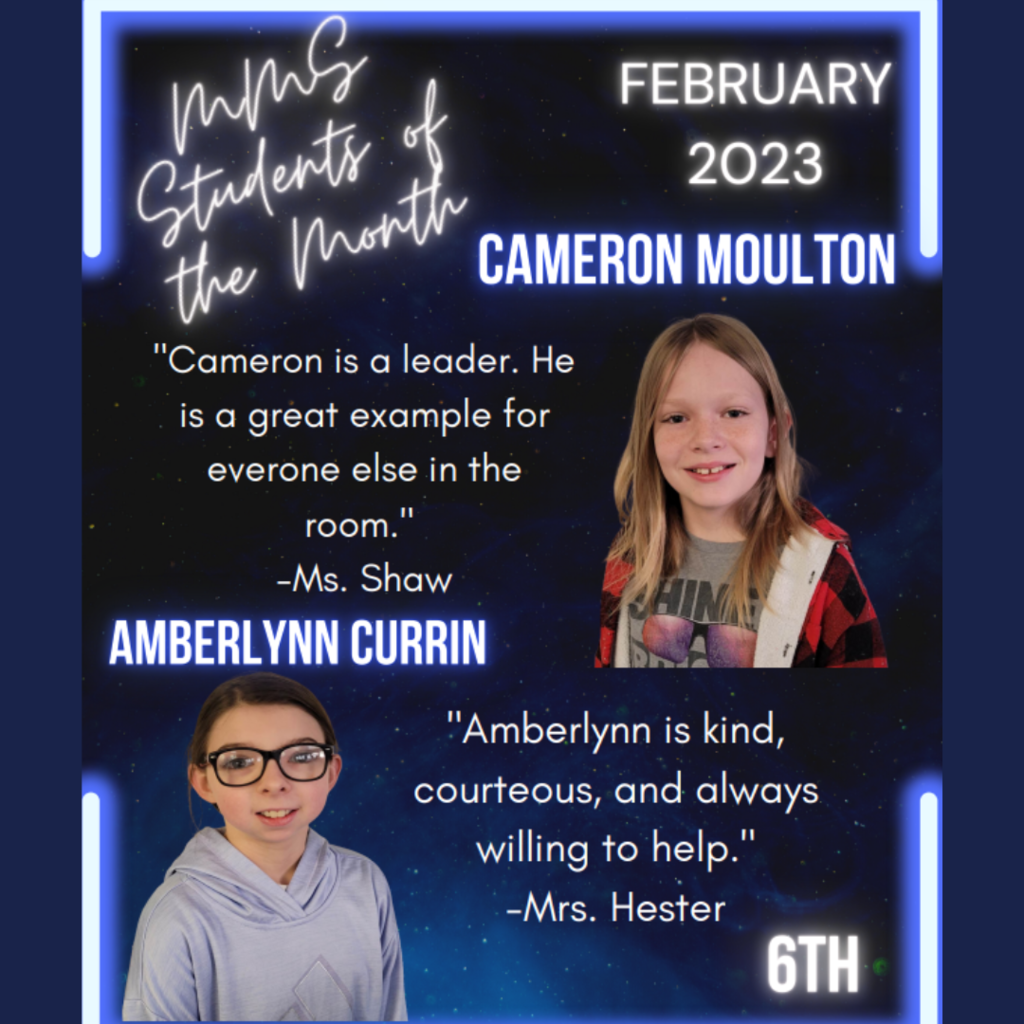 Mark your calendar for the events coming to MMS!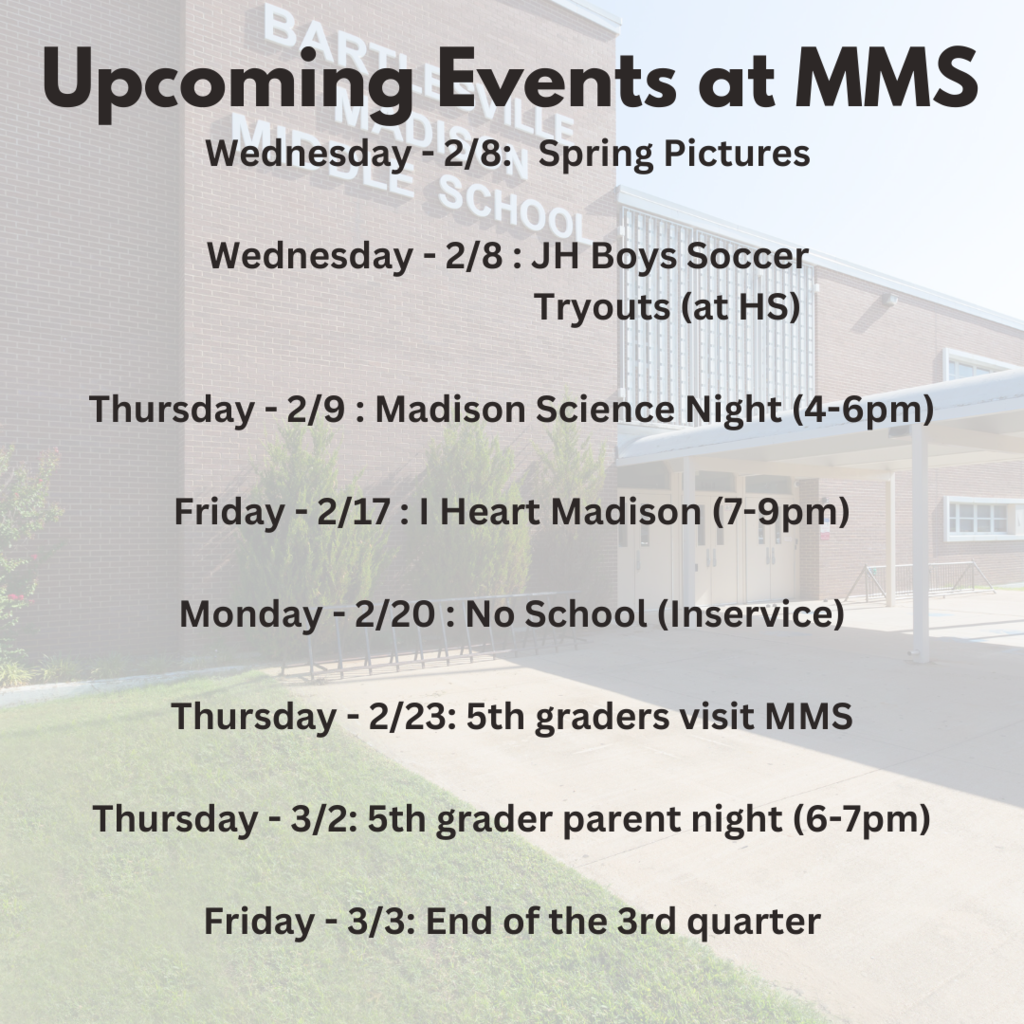 Junior High Boys Soccer Tryouts 2/8/23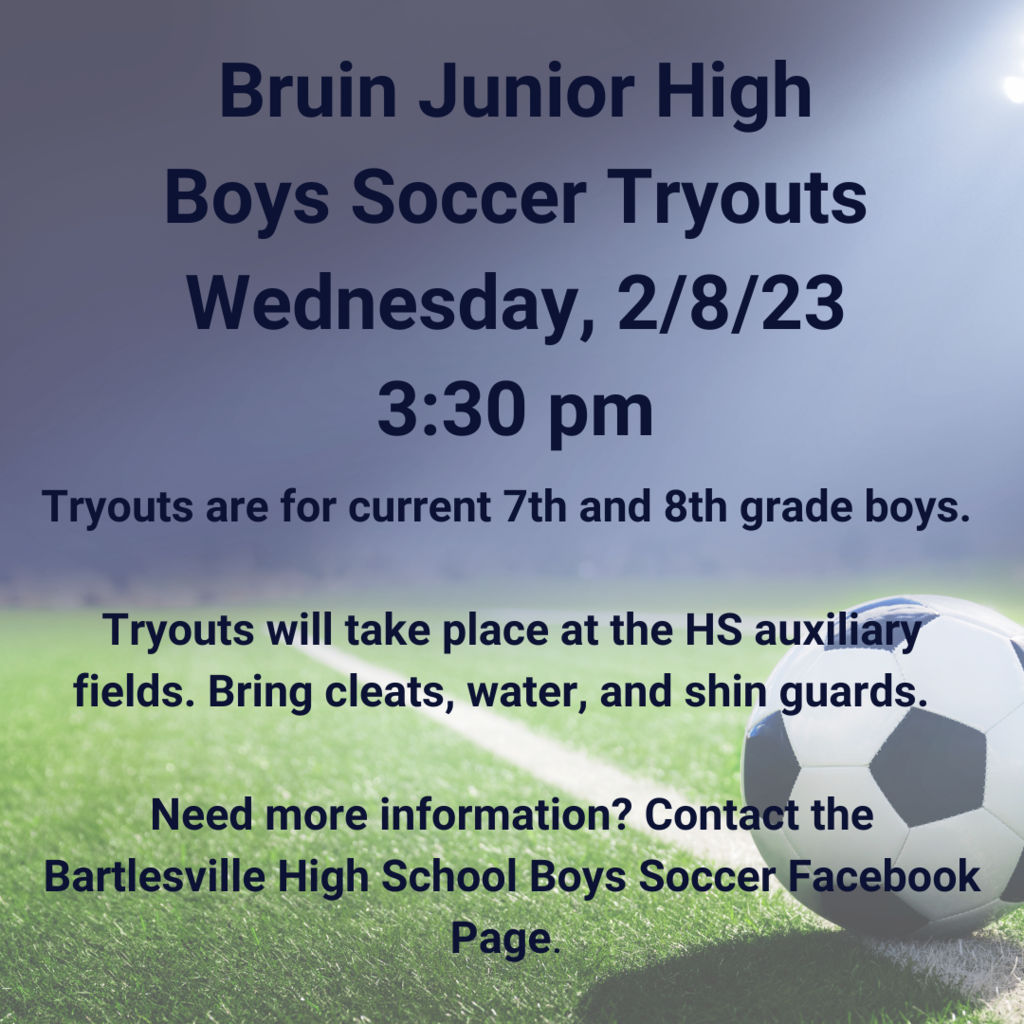 MMS Spring Pictures Wednesday, 2/8/23.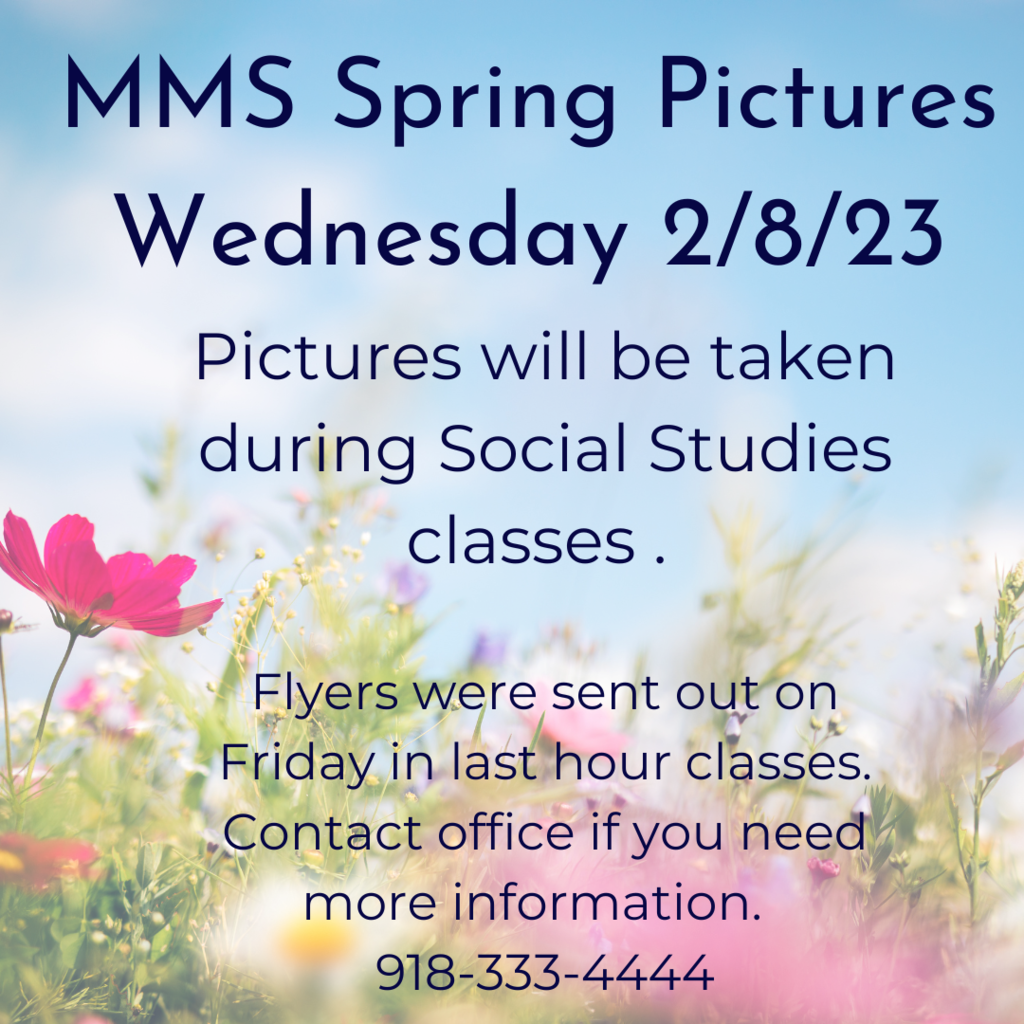 JH Girls Golf Tryouts 2/15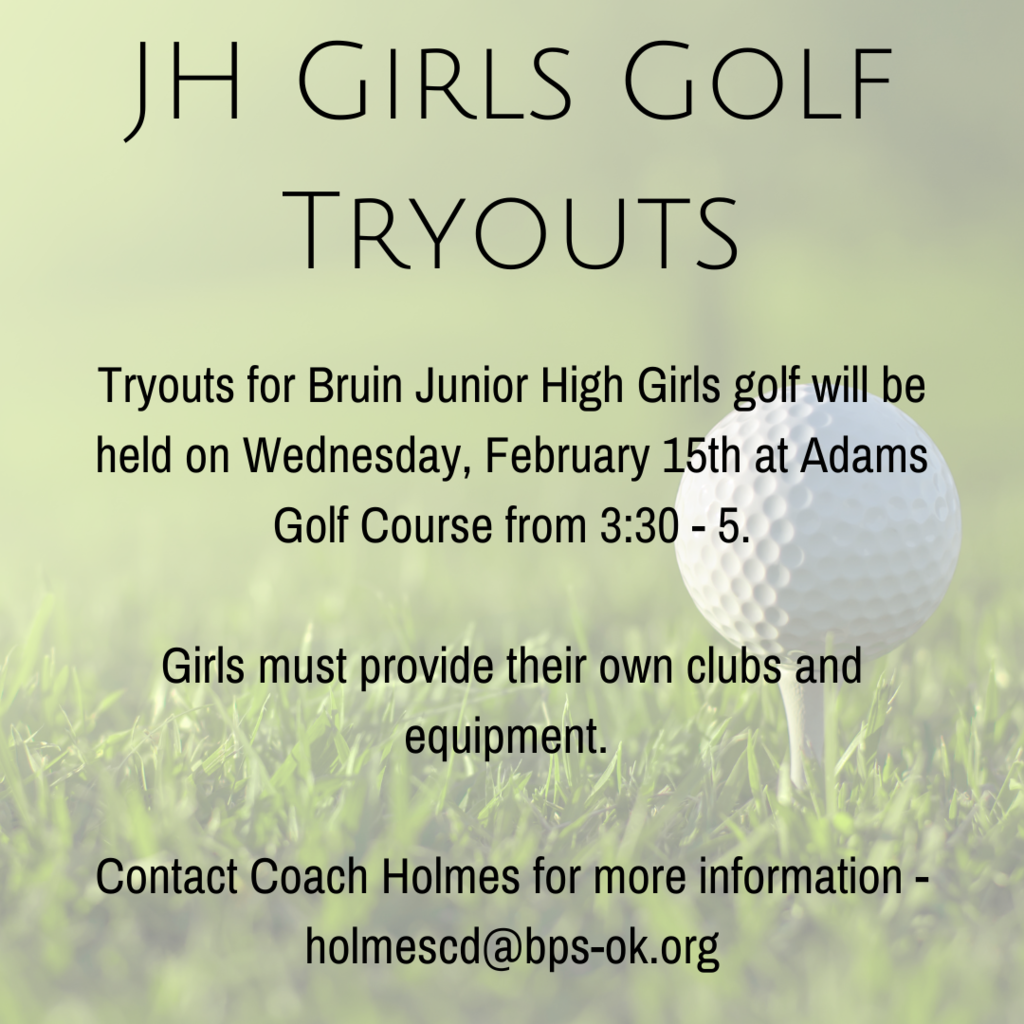 No tutoring 1/31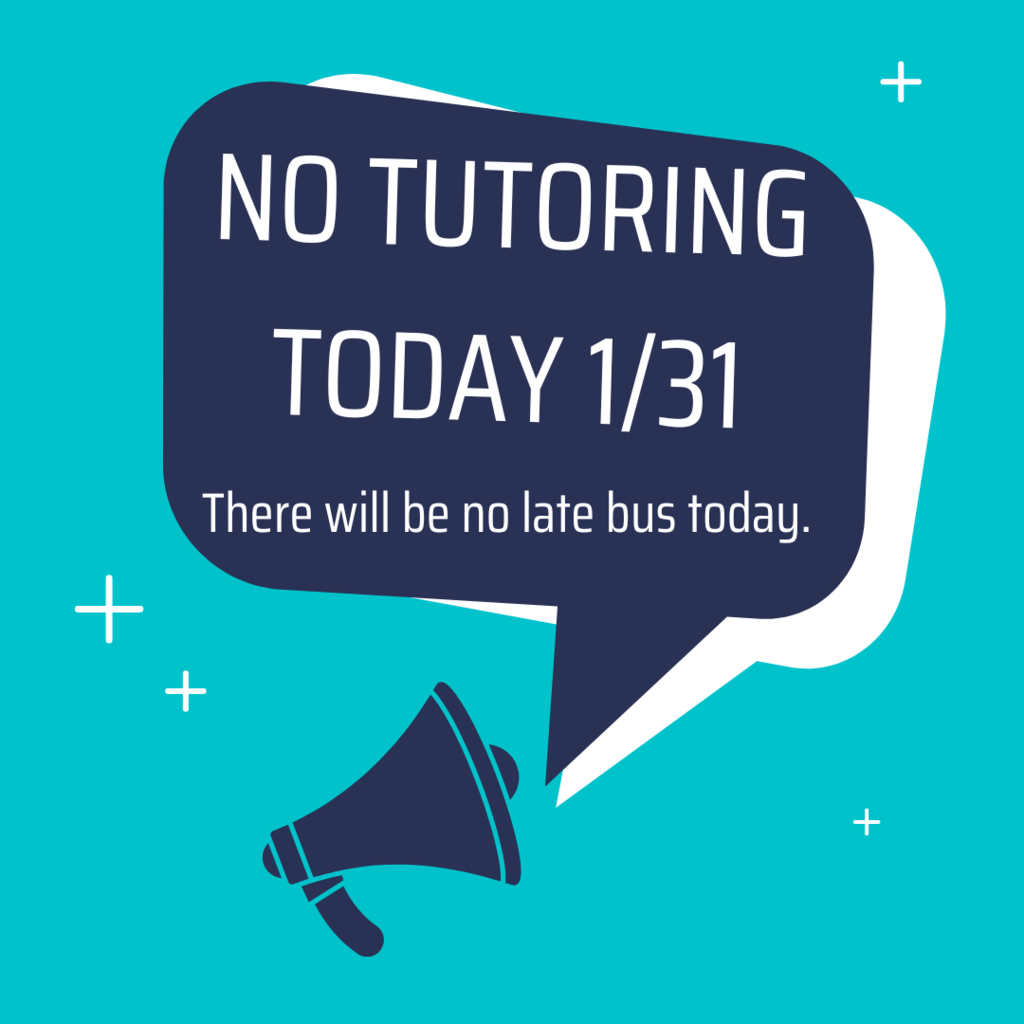 MMS students make All- District Band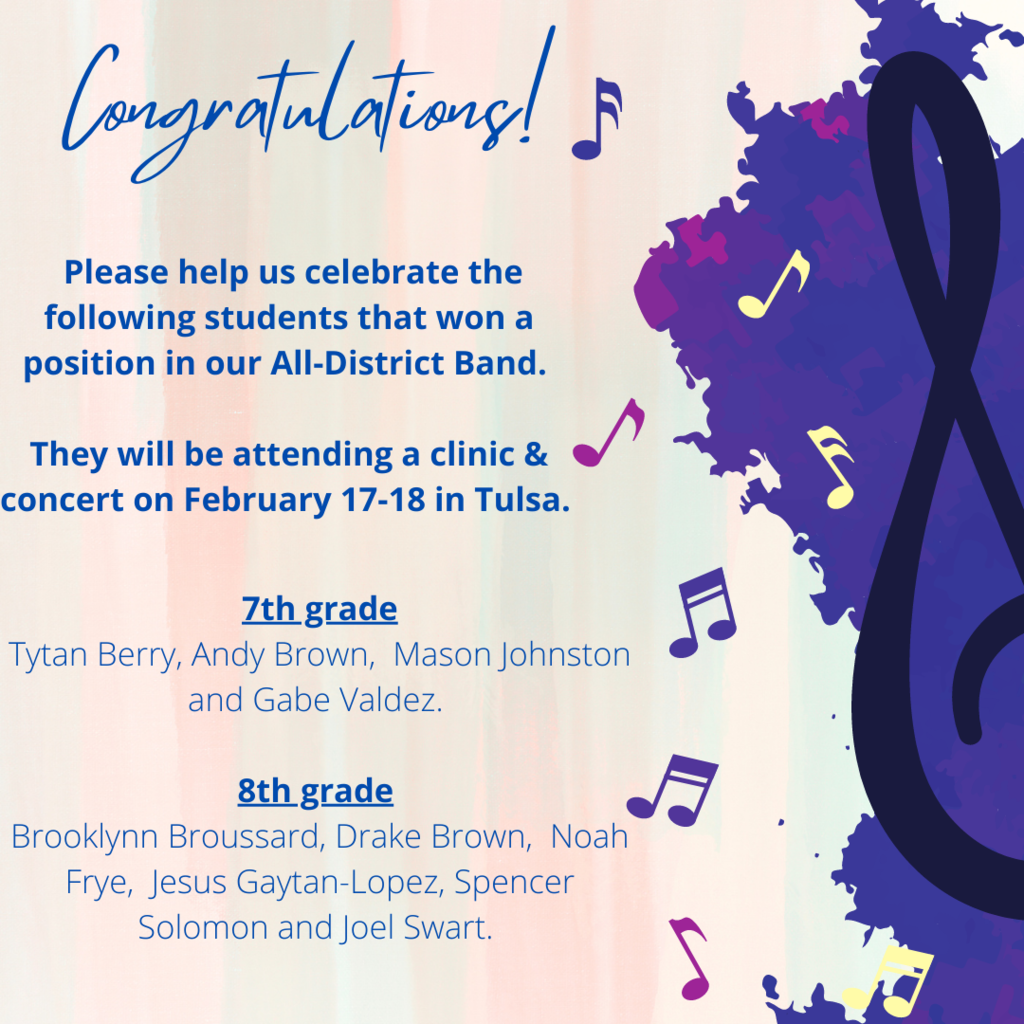 No After School Tutoring Monday 1/30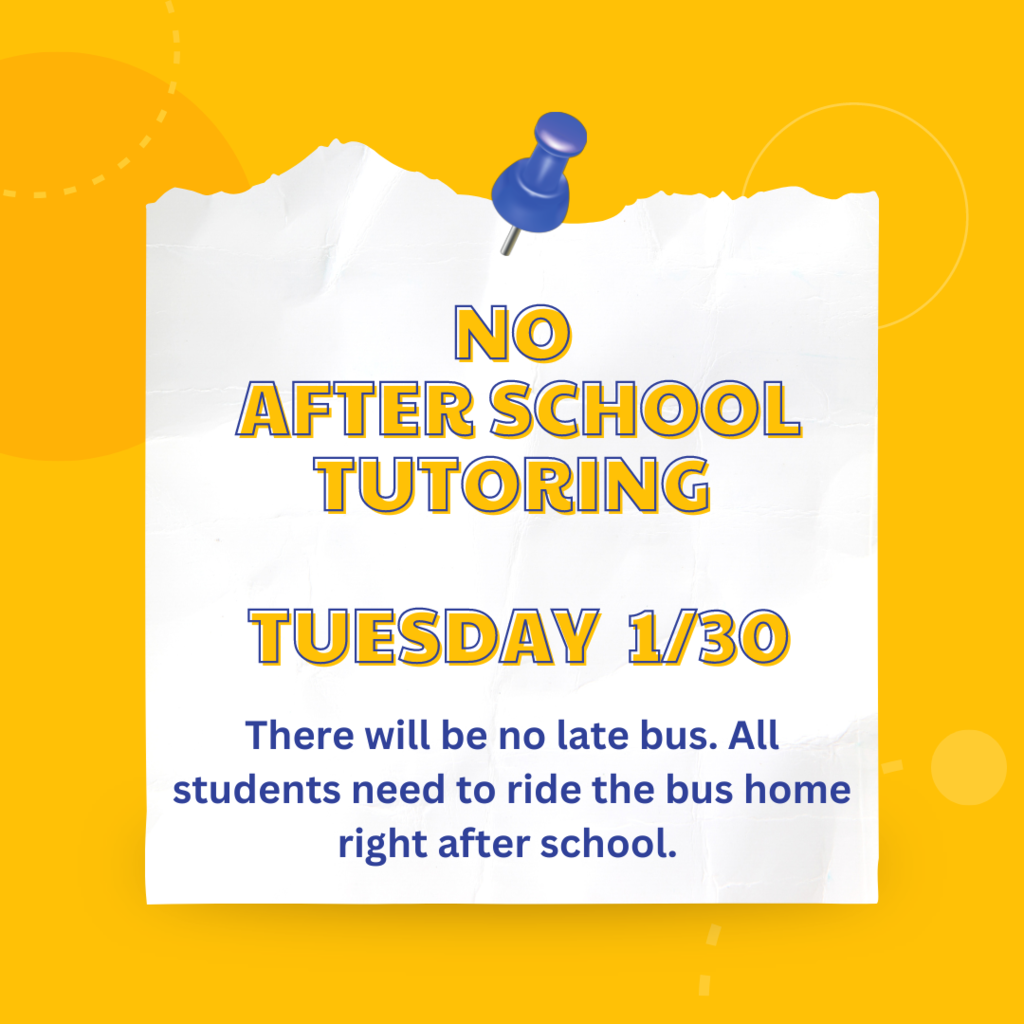 Children's Musical Theatre will have auditions for The Wizard of Oz, open to ages 7-17, on February 22-26 at Madison Middle School. Register at CMTonstage.com. 3rd-Party Disclaimer: Bartlesville Public Schools is not sponsoring, endorsing, or recommending this activity.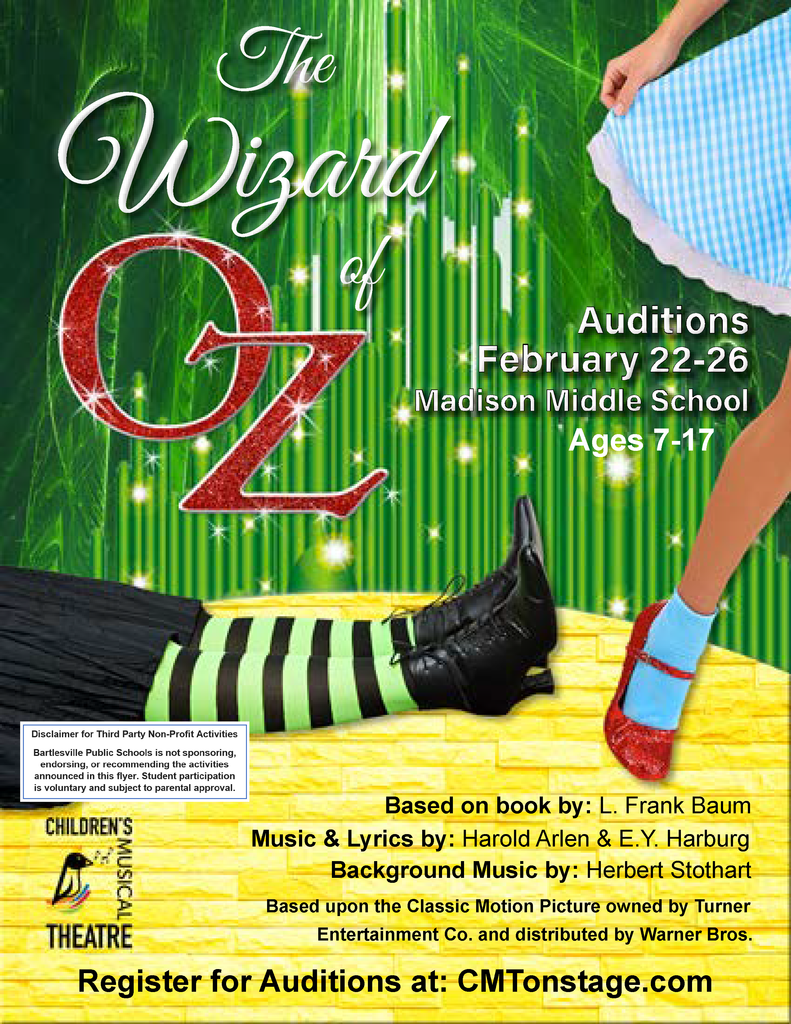 There will be no after school tutoring on Tuesday 1/24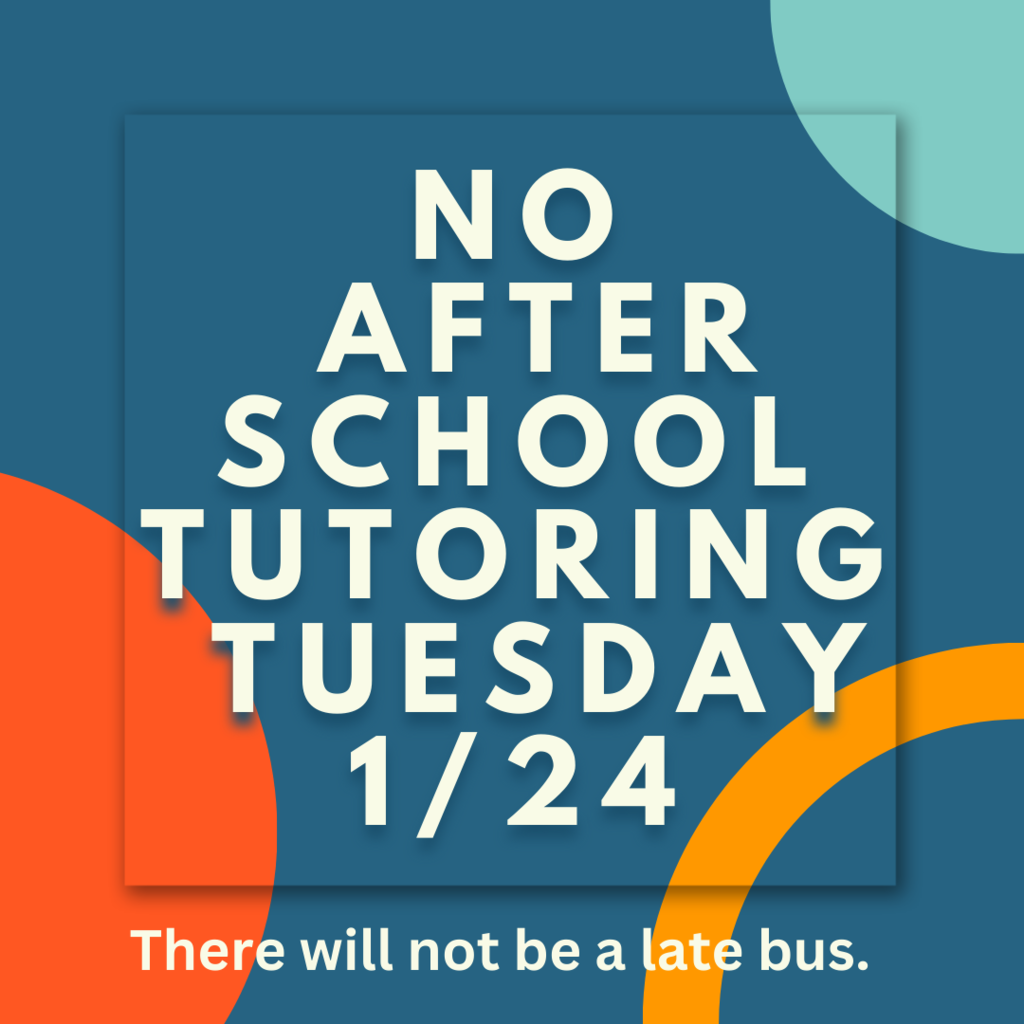 Science Fair Project Tutoring Available!