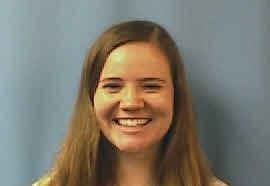 Congratulations to Mike Lawson, Madison's 2021 Teacher of the Year, and Emily Womack, Madison's 2021 Rising Star Teacher! Mr. Lawson teaches 8th grade social studies, and Ms. Womack teaches 6th grade math.
Each site's honorees will be celebrated at a public program on Tuesday, April 27 on Rigdon Field at Doenges Memorial Stadium in a fun baseball-themed event starting at 5:30 p.m. when the District Teacher of the Year and District Rising Star Teacher will be announced.
The program will also include recognition of the Kurt Schmoldt Teacher Appreciation Award recipient; nominations for that award are open to the public and due March 1.